Molon is your premier source for a comprehensive selection of fractional horsepower motors and gearmotors, specializing in Brushless BLDC (Brushless Direct Current) motors and gearmotors, as well as Permanent Magnet PMDC (Permanent Magnet Direct Current) motors and gearmotors. Our product range is designed to meet a wide range of industrial and commercial applications, providing exceptional performance and reliability.
Our DC motors and gearmotors are available in low voltage options of 12v, 24v, and 48v DC voltage, ensuring compatibility with various power sources. Whether you require parallel shaft, planetary, or right-angle gearboxes, we have the right solution for your specific needs.
Below are our DC motor and geared motor families: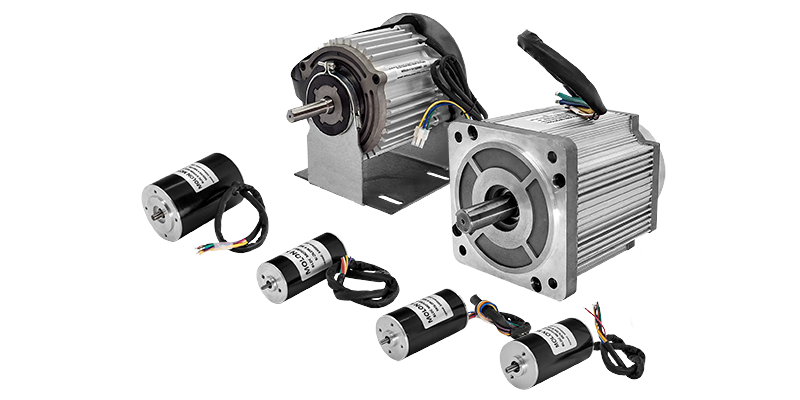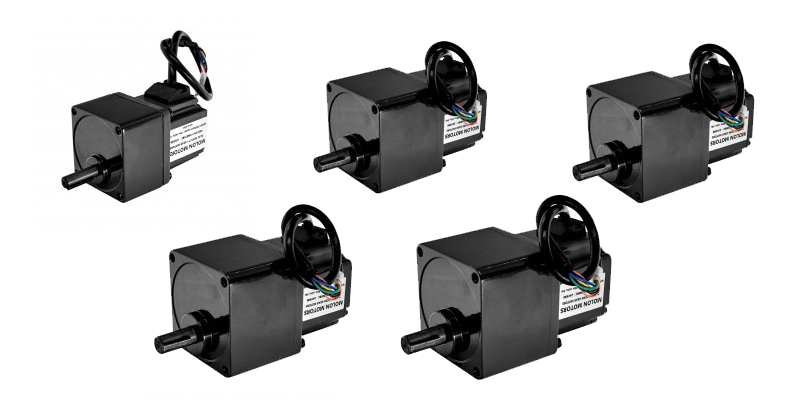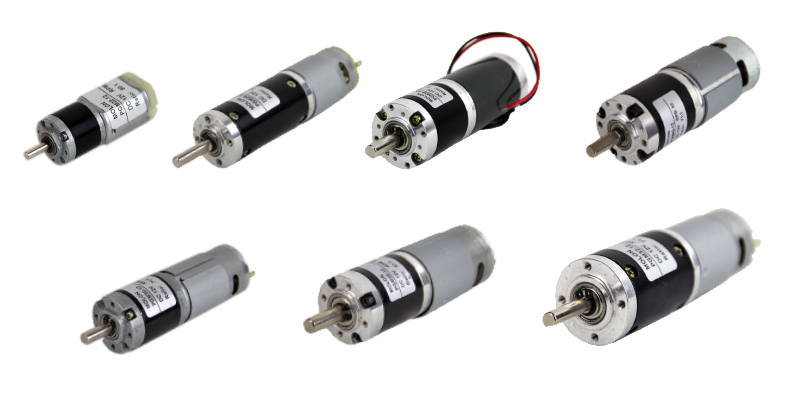 What sets our DC motors and gearmotors apart from traditional AC units is their unique set of advantages. These include their compact size-to-power ratio, making them ideal for applications where space is limited. Additionally, they boast high starting torque, ensuring a smooth and efficient start-up. The inherent efficiency of DC motors helps reduce energy consumption while providing adjustable speed, giving you precise control over your machinery.
Molon takes things a step further with our Brushless BLDC motors and gearmotors. These products offer an array of benefits, such as an extended lifespan, immunity to sparking or electromagnetic interference (EMI), and minimal noise generation. These features make them an excellent choice for applications where reliability and precision are paramount.
Located in the heart of the United States, Molon proudly operates as a US manufacturer, ensuring the highest level of quality and customer service. We are committed to providing innovative motor and gearmotor solutions that empower businesses to enhance their operations while minimizing downtime and maintenance costs.
Whether you need a reliable power source for industrial automation, robotics, automotive, appliance equipment, positioning drives such as camera, satellite and solar, valves, pumps, pump drives, vending machines or any other application, Molon's extensive line of DC motors and gearmotors, including Brushless BLDC and Permanent Magnet PMDC options, is engineered to deliver top-notch performance, durability, and efficiency. Choose Molon for your motor and gearmotor needs and experience the difference in quality and service that only a trusted US manufacturer can offer.